Good grief, where does the time go?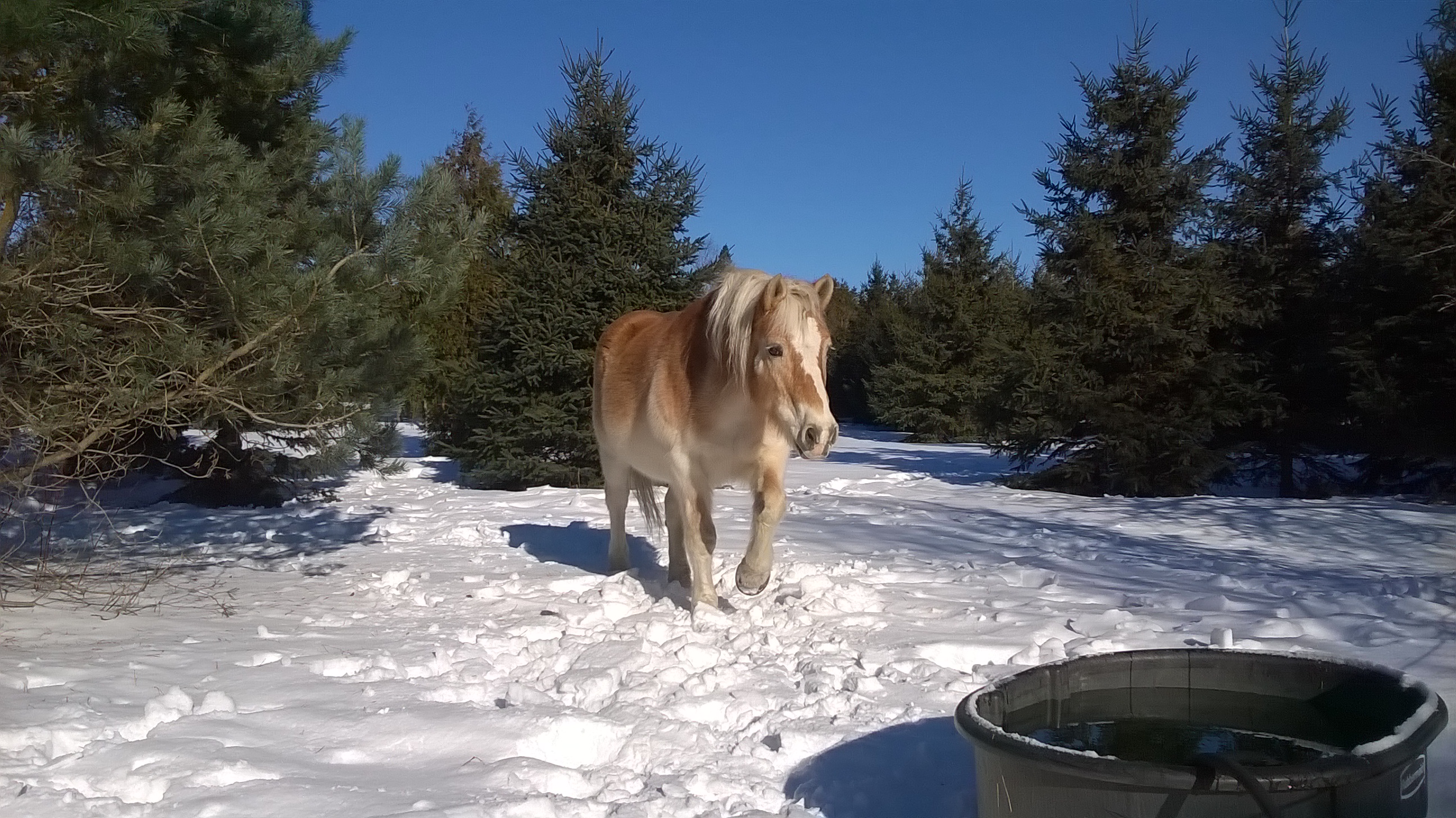 It's almost been a year since Willie bulldozed his way into my home and heart. As you may remember, Willie came foundered and severely overweight.
All in all, he shed around 300lbs from when he first arrived at Whispering Hearts Horse Rescue; 100lbs during the month spent there and another 200lbs since, with me. For the past 3 months or so, I am not doing anything special for him anymore and his weight is stable. One big scoop of Purina Optimal (he's come to almost like it, btw.) and 1/2 - 3/4 bale of hay. His feet are awesome! We have gone to smaller, regular shoes in the front only and, if everything remains as is, will try him without shoes, come spring and softer ground. My farrier is thrilled with his progress and recovery.